Tanah lot sunset tour half day tour to visit some of magical tour destination such as Tanah lot temple. The temple is located in Tabanan regency, about 1 hour drive from Denpasar. Lot of tourist come to this place to see sunset and enjoy with some good food near the temple, combine with visiting Taman ayun temple as one of the UNESCO site in Bali and great nature of Alas kedaton forest as the habitats of thousand monkeys and giant fruit bat, live free in approximately 10.000 square meters protected rain forest.
Price
USD 50/car
Included

Private tour
English speaking driver
1 well air conditioned private car
Petrol and also parking fees

Not Included

Entrance fee
meal and own expense

Terms and Conditions

Price are already inclusive of goverment tax
Private tour mesan only you and your group in our car
Our English speaking driver is your guide
We are flexible tour plan that you may modify the plan and timing as you like
Please chat us on whatssap and also facebook for the fastest response

Payment Method

Confirm the booking at least one night before
Payment we sattle everyday at the end of the service , cash direct to the driver
Payment with other than our curency will convert according our own rate
taman ayun temple
alas-kedaton-temple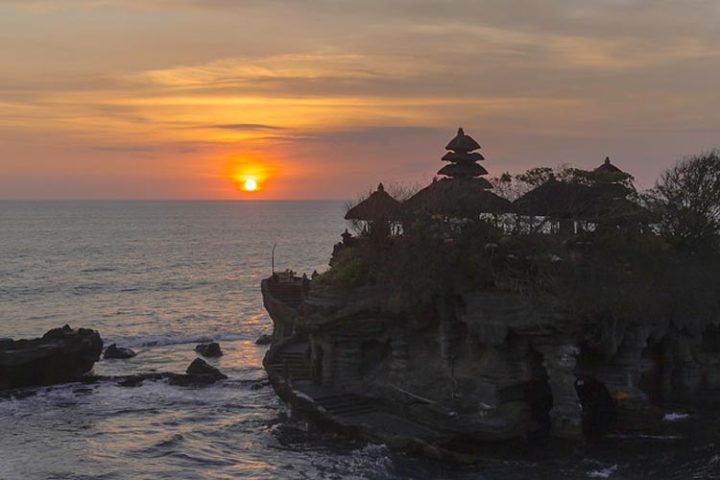 tanah lot temple
Taman Ayun Temple
First object to visit is Taman Ayun Temple, this temple is designed with Bali architecture, the form this temple building is also owns separate unique with up to 10 storeys . Taman Ayun Temple is built on the flat land with big fish pond surround it and it is looked like adrift on the water. Taman Ayun Temple is also considered to have historical values, which makes the regional government of Bali suggests the UNESCO in 2002 that this temple is included in World Heritage List.
Alas Kedaton Temple
Alas Kedaton Temple is a small forest located in the middle of rice field and dwelt by the group of monkeys. Next stop will be visit this temple. It is a good habitat for wild animal like monkeys, bat and bird. In the middle of the forest, you will find a Balinese Hindu temple where according to the local resident that this monkey has taken care and protect the temple from bed influence. 
Tanah Lot Temple
We can view this temple from several spot points with spectacular view of the ocean and sunset. We will find the temple a drift on the seawater when the water is going tide because this temple will be surrounded by the seawater. Tanah Lot Temple is the place to worship God in his form as a God of see well known as Dewa Baruna