Penglipuran village is a traditional village in Bangli Regency, about 30 minutes driver from Kintamani. First stop will be watching Barong and Kris dance perfomance at Batu Bulan, next stop visit Penglipuran village, Kehen Temple and enjoy afternoon tea or coffee break. Next will be continous to visit Batuan Village.
Price
USD 50/car
Included

Private tour
English speaking driver
Well air conditioned private car
Petrol and also parking fees

Not Included

Entrance fee
Meal and own expense

Terms and Conditions

Price are already inclusive of goverment tax
Private tour mesan only you and your group in our car
Our English speaking driver is your guide
We are flexible tour plan that you may modify the plan and timing as you like
Please chat us on whatssap and also facebook for the fastest response

Payment Method

Confirm the booking at least one night before
Payment we sattle everyday at the end of the service , cash direct to the driver
Payment with other than our curency will convert according our own rate
barong and kris dance
penglipuran village
batuan temple
kehen temple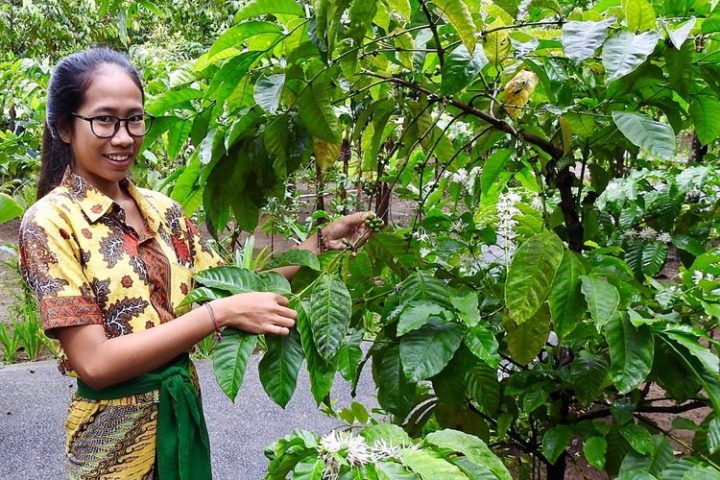 bali coffee plantation
coffee luwak bali
Barong and Kris Dance
The traditional dance is telling a story of never ending fight between Rangda ( a simbol of evil ) and Rangda as a God worship . With only 100.000 rupiah ticket you will see one of the most spectacular traditional dance show during your tour .

Penglipuran Village
Panglipuran Bali Ancient Village is a small village about 5 km from Bangli regency. The village that keeping an ancient local tradition and culture in this modernization era. The villagers live in harmonize with nature and live together in strong community system.

Kehen Temple
Kehen Temple is an ancient Hindu temple complex boasting unique architectural features. The temple courtyard is reachable from ground level up a flight of 38 stairs, with carved sandstone mythical animal and Balinese folklore figure statues around the staircases and the central vestibule. The temple's walls are also ornate with Chinese porcelain plates, which are a tribute to the historical relations between the local Bali kingdom and China.
Batuan Temple
Batuan Temple lies in a very strategic location On the main road about 16 km from Denpasar and that we can reach about 40 minutes to one hours depending on the traffic. Batuan Temple Bali is one of the ancient temple in Bali island. The temple where we worship a God on his manifestation as Brahma, Wisnu and Siva. In Bali island known as Tree Murti and the temple also known as kahyangan Desa.